DDI, CAS: 68239-06-5 Dimeryl Diisocyanate, Dimeryl-di- isocyanate
Product Detail
Product Tags
DDI is a unique aliphatic diisocyanate that can be combined with active hydrogen-containing compounds to prepare polymers. It is a long-chain compound with a 36-carbon dimerized fatty acid backbone. The main chain structure gives DDI superior flexibility, water resistance and low toxicity than other aliphatic isocyanates. DDI is a low-viscosity liquid, easily soluble in most polar or non-polar solvents. Because it is an aliphatic isocyanate, it has non-yellowing properties.
What's the usage and advantage of DDI?
DDI can be used to prepare polymers with two or more active hydrogen compounds, which can be used to prepare polyurethane (urea) elastomers with special properties, curing agents for solid rocket propellants, adhesives, sealants, fabric surface finishing, paper, Leather and fabric waterproofing agent, electronic materials, wood waterproofing treatment agent, etc.
1. DDI has application prospects in the treatment of fabric water repellency and softening performance. It is easy to form a stable water emulsion with water, which can endow fabrics with long-lasting flexibility; as a fabric water repellent, it has a good water repellent effect and can also improve the effect of a fluoride-based fabric water and oil repellent.
2. Polyurethane resins and polyurea resins made from DDI have non-yellowing, excellent elasticity and ductility, high strength, low water sensitivity, and good abrasion resistance, chemical solvent resistance and low temperature resistance.
3. DDI has excellent compatibility and reactivity with hydroxyl-terminated polybutadiene, and the polymer prepared without plasticizer has unusually low hardness.
4. DDI-based polyurea coatings adhere well to metal and wood, without cracks, and show excellent tensile properties, adhesion properties and weather resistance.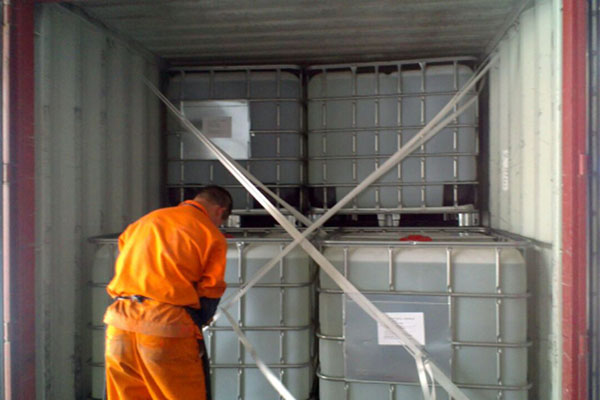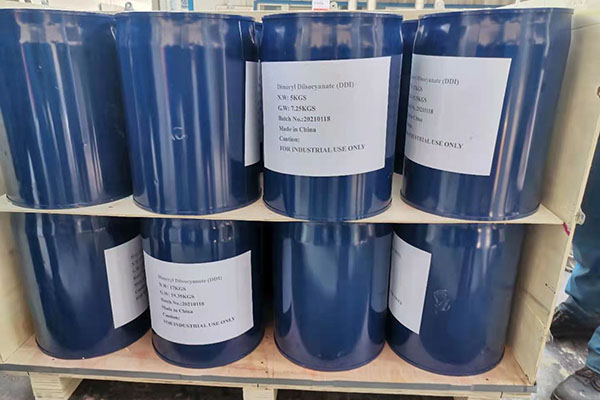 ---
Previous:
Hydrothermal Synthesis Reactors
Next:
Ceramic Ball
---
Write your message here and send it to us